Jeremih & Chance the Rapper - Merry Christmas Lil' Mama *Re-Wrapped (Disc Two)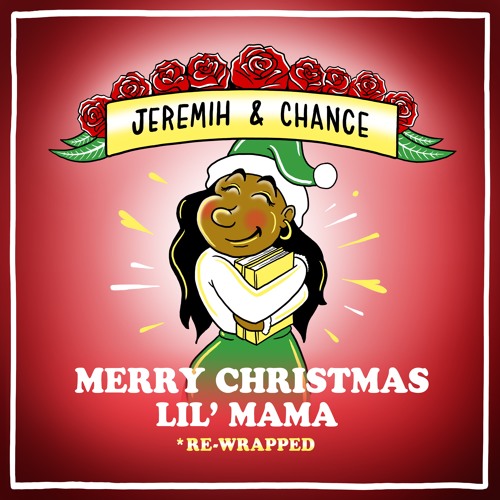 Jeremih & Chance the Rapper
Merry Christmas Lil' Mama *Re-Wrapped (Disc Two)
2017
Soundcloud
Last years
Merry Christmas Lil' Mama
was really a revelation. "All the Way" was such a new take on the traditional Christmas song from the 'A Christmas Story' clip at the beginning to comedian Hannibal Buress' demand for "Travis Scott Vocals" over his spoken word and half sung bit at the end. It felt nice after a year of abject shitiness to have an album that was just fucking nice man. Well 2017 didn't fare much better but luckily Chance and Jeremih are back for yet another installment. Where Kaskade's Christmas album felt like a contrived money grab, this record feels so much more earnest and real due in part to the fact that Chance gave it away for free on his website. These ten new tracks are just as inspired as the first version and Chicago rapper Common joins playing some drums. What Chance does best here is restraint. He doesn't try to force a trap Christmas down your throat, nor completely abandon the the sounds that make something sound particularly Christmasy. He could have easily made this a gimmick, because in essence it is a gimmick, but so much care and fun are imbued in this album you can't help but smile while you listen. It would probably be easy to sit down and pick apart every single aspect of the album, but when you listen the vibes just penetrate and you fall victim to Jeremih and Chance's charms. You want to be around that table, be in that backyard having a smoke, it totally feels like a family you want to be a part of.
Chance is fantastic on "Held it Down" about his coming back into town for the Holiday, a vibe we've all likely experienced at once time or another. It is funny how Chance can act like a big kid but it always comes across as endearing rather than childish and silly. His excitement is infectious and with Jeremih's smooth vocals it makes the whole thing a god damn delight. "Let it Snow" is a celebration of being black and in business and making sure that your family is always taken care of first. Yet Chance extend that idea of family to their community and beyond, its not about being exclusive it's about being inclusive. That is why these records work and why these artists work, they let everyone in and allow them to share in the vibes. I just reviewed G-Eazy's new record before this and every line is about how He's better than you or how is experience is unique. I highly doubt any of that is actually true, but it makes you not want to participate or listen at all,
Merry Christmas Lil' Mama *Re-Wrapped
is the complete opposite; a feeling of total inclusiveness. We can debate the musical merits, the production or anything else about this record but in the end it's just really nice, and there should be more space in this world for niceness in this world.
8.0 out of 10